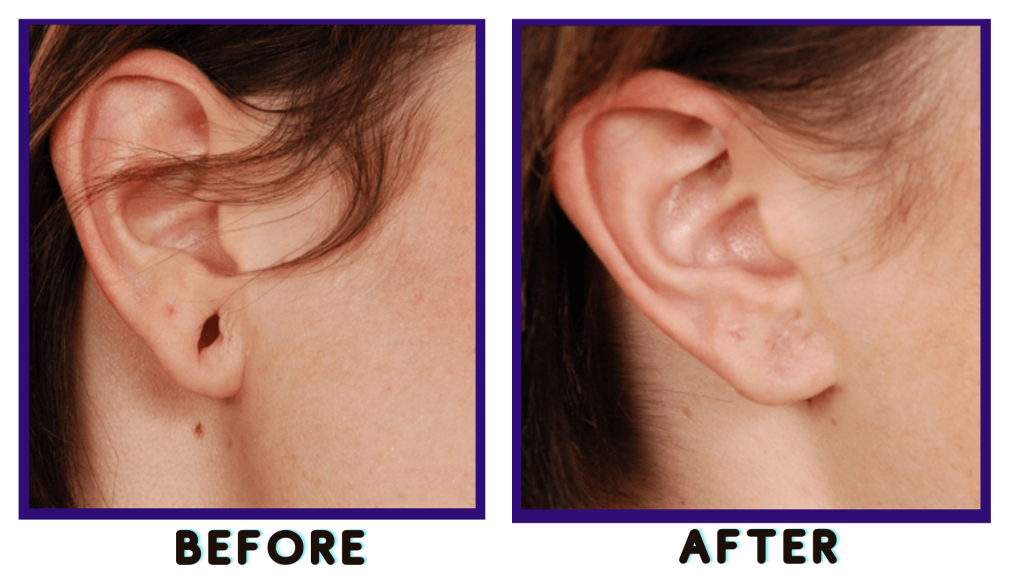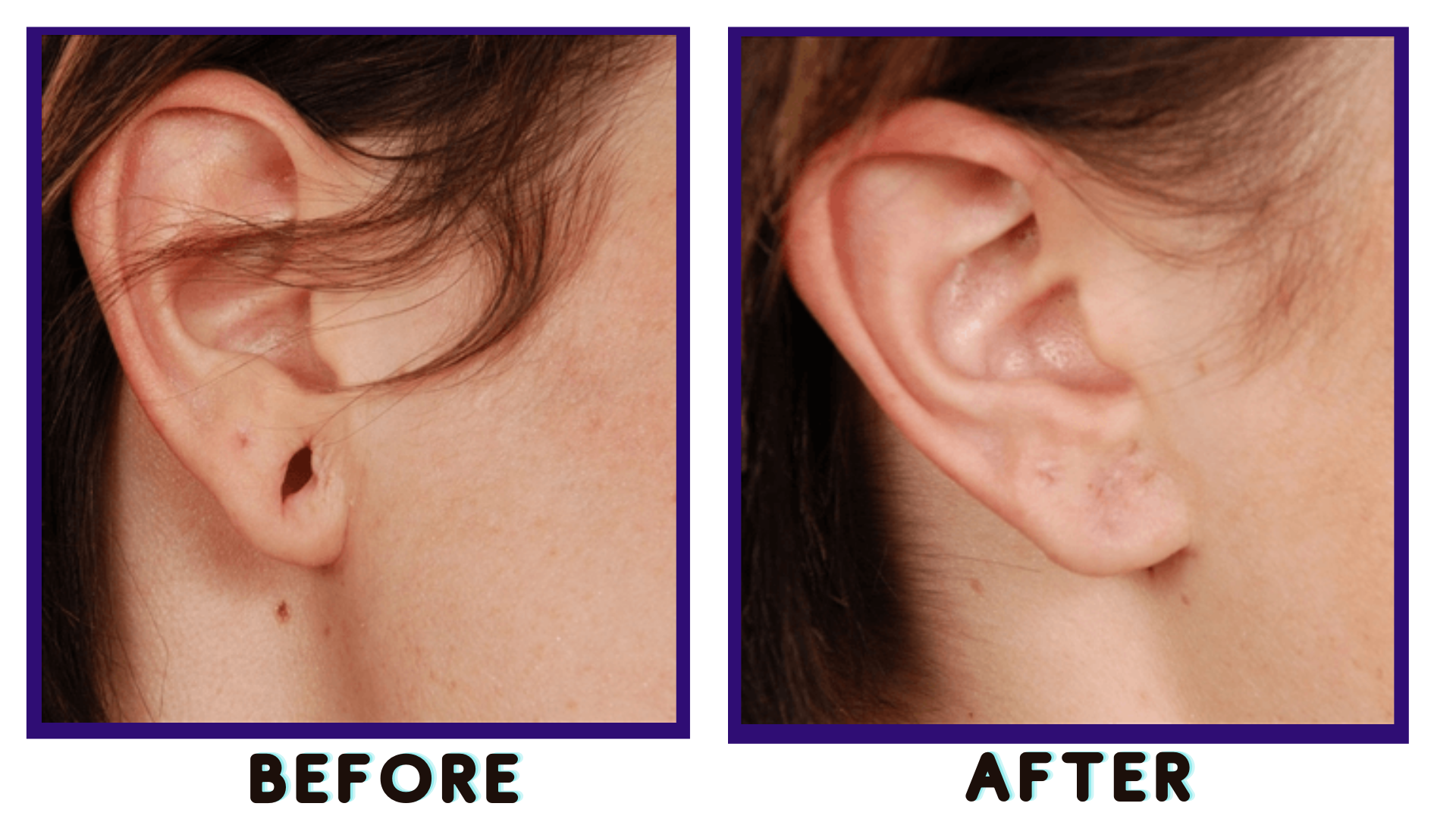 Earlobe Reconstruction Surgery is one of many surgical procedures operated on a patient to improve the facial structure, shape, appearance, and size of the person's ears. Many people come to an earlobe repair specialist because they are unhappy with their facial appearance with an earlobe defect. Earlobe reconstruction offers an effective way to improve signs of damage or trauma to the earlobes caused by sudden accidents, forced stretching, earring tears, and other factors. A standard earlobe repair surgery can drastically change appearance, and recovery can be complete in a matter of weeks, making you look healthier and sexier.
1. How Much Does Earlobe Repair Cost?
Earlobe repair cost is one factor where people look into when looking into earlobe reconstruction surgery. The cost of earlobe repair can range from $1,500 to $3,000 depending on the repair type. Payment options for the surgery include plastic surgery financing, such as Prosper® Healthcare Lending. Other options include insurance companies' coverage if it's not performed for cosmetic purposes, only when it corrects a deformity or defect. In this case, you may ask your plastic surgeon doctor to write a letter to your insurance company explaining the nature of the surgery in hopes of being covered.
2. What happens during the earlobe repair procedure?
Before surgery begins, your facial plastic surgeon will clean the area that will be operated on, marked for the planned excision, and numbed for comfort with a local anesthetic. Different repair procedures endure different outcomes, but overall a patient is looking at a simple 10-30 minute surgery that is one of the least invasive surgeries performed.
Common Earlobe Repair Surgeries:
Gauged/Stretched earlobe repair
Torn earlobe repair
Botched earlobe repair
Scar Healing from piercing or gauging
Removal of face piercings
Earlobe Reconstruction Surgery is proven to restore your usual appearance and create a better proportion to the rest of the face. Earlobe surgery is straightforward and results in restoring tears, trauma, piercing holes, and the ear gauging. This minimally invasive procedure will significantly improve your overall facial aesthetics.
3. Does earlobe repair surgery hurt?
Earlobe repair surgery is one of the least invasive surgeries performed. Like any surgery that may leave you nervous, this surgery is done in a matter of 30 minutes and performed under a local anesthetic so you won't feel any pain. In a matter of weeks, if you feel the need to change your ears' appearance, such as having your ears pierced again, you are free to do so as soon as your earlobes have healed fully from post-surgery. 
4. Can you fix stretched or torn earlobes?
For patients suffering from stretched and torn earlobes due to unfortunate accidents, heavy earrings, or excessive piercings, a simple earlobe reconstruction surgery can make a difference and fix any stretched or torn earlobes. Some natural aging can cause stretching earlobes as well without force, and an experienced plastic surgeon will be able to shrink your ears to their natural young self. 
5. How long does earlobe repair take to heal?
Depending on the type of repair, an appropriate recovery time is typically between 2-6 weeks. Many routine surgeries are rarely invasive and can get you back on your feet immediately doing everyday tasks. Generally, there is no downtime and many patients will be able to wear earrings after 12 weeks after surgery.
Dr. Som Plastic Surgery
If you're interested in learning more about Earlobe Reconstruction Surgery with a board-certified plastic surgeon, you can contact Dr. Som Kohanzadeh MD. You are more than welcome to call or send a form below the procedure in question, and we will contact you to set up a consultation. You are more than welcome to stop in our Beverly Hills Office located in Los Angeles County.
Next Post