The Brazilian Butt Lift or BBL for short, is an advanced buttock augmentation technique designed to enhance volume, shape, and contour in the posterior area. This treatment can also address sagginess, improve balance and symmetry in the buttocks and the torso, and ultimately have a positive effect on overall body proportions. Additionally, the Brazilian Butt Lift technique incorporates a liposuction component, effectively doubling the benefits of the procedure by removing excess fat from surrounding areas to improve the buttocks-to-torso ratio and enhance the appearance of the buttocks.

Our board-certified plastic surgeon can design a customized Brazilian Butt Lift treatment plan that can help you achieve your goals with long-lasting results. Dr. Som Kohanzadeh specializes not only in performing Brazilian Butt Lifts, but also in the correction of "botched" procedures done by other providers. In fact, patients visit our practice from all over the world for Dr. Som's help in these situations.
Who is a Good Candidate for a Brazilian Butt Lift?
Ideal candidates for a Brazilian Butt Lift or BBL for short, include both women and men who are considering options to enhance the appearance of the buttocks and torso for more shapely and youthful results. Since this procedure requires extraction of excess fat in one body area that will be transferred to the buttocks for augmentation, candidates for a Brazilian Butt Lift should also have an adequate amount of fatty tissue in another body region to successfully accomplish that step of the procedure. Many patients choose an area such as the abdomen, hips, thighs, or back for liposuction of the excess fat, which ultimately serves to recontour that area in addition to the aesthetic improvement that will be achieved with buttock enhancement.
Dr. Som will meet with you for an initial consultation to determine whether a Buttock Augmentation is right for your goals. He will be happy to answer all of your questions and talk with you about your needs. If you are a good candidate for the Brazilian Butt Lift procedure, Dr. Som will create a personalized treatment plan designed to meet your expectations. A Brazilian Butt Lift can provide exceptional enhancement on its own, or it can be combined with additional body contouring options for more comprehensive rejuvenation.
How is the Brazilian Butt Lift Procedure Performed?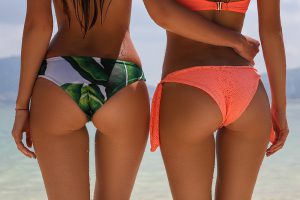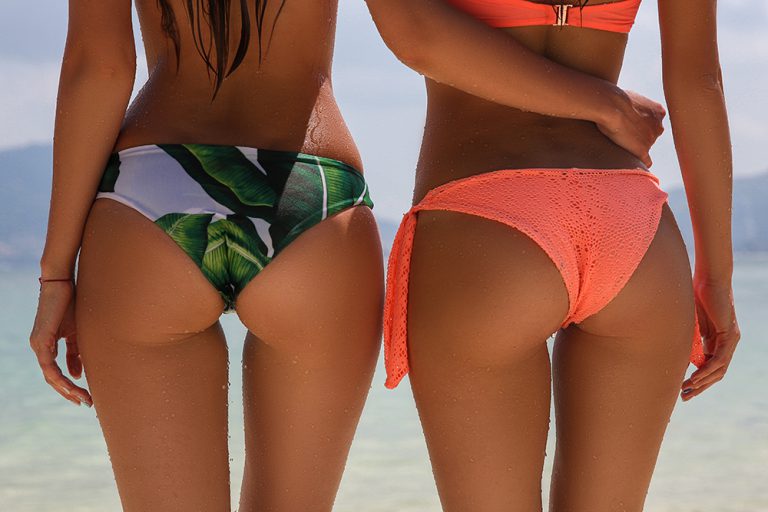 The Brazilian Butt Lift procedure involves an innovative technique that essentially requires two major components: liposuction and fat transfer. First, liposuction will be performed on another body area to remove excess fat. The extracted fat cells will then be filtered and prepared for transfer to specific areas of the buttocks. Dr. Som will safely and delicately inject the fat into the buttocks to carefully reshape them and improve overall contour of the torso, buttocks, and thighs. The relocation of the excess fat adds volume to the buttocks and enhances the contour, refining shape while simultaneously improving the appearance of the skin. In many cases, the body will reabsorb some of the fat cells once they have been transferred. Dr. Som frequently injects slightly more fat cells than necessary to compensate for potential loss and to achieve individual goals and expectations. To ensure safety during the procedure, Dr. Som takes extra precautions by avoiding deep injections into the underlying muscle, as this could lead to serious complications.
What Can I Expect During Recovery from a Brazilian Butt Lift?
Recovery from Brazilian Butt Lift procedures typically requires about one week of rest at home before resuming normal daily routines. Swelling, bruising, and soreness in both areas of treatment—the region where liposuction was performed and the buttocks—can be expected for several days; however, discomfort can be controlled with medication. Dr. Som will also provide compression garments to manage swelling and aid the healing process. After a Brazilian Butt Lift, it is recommended that patients refrain from sitting in positions that place excessive pressure on the buttocks for extended periods of time. This is generally advised for approximately three weeks following surgery. A modified chair or a special seat cushion can often be helpful during this time. Strenuous activities, heavy lifting, and other pursuits that may create strain in the treatment areas should be avoided for at least three to four weeks. Dr. Som will provide a detailed guide with post-operative instructions designed to help make the recovery process as smooth and safe as possible.
How Long Does a Brazilian Butt Lift Last?
The results of a Brazilian Butt Lift can last a lifetime. The surviving fat cells that have been transferred to the buttocks should never go away, meaning that the effects of a Brazilian Butt Lift should continue for many years into the future.
How Much Does a Brazilian Butt Lift Cost?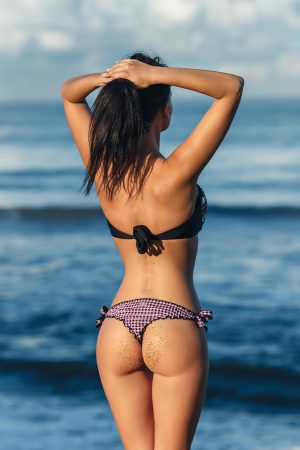 A Brazilian Butt Lift procedure typically costs approximately $15,000 to $20,000 at our practice. The total price is often different for each patient because this treatment is customized based on the size and number of areas being treated with liposuction, the amount of fat relocated to the buttocks for augmentation, fees associated with the surgeon, anesthesia, operating facility, and post-surgical garments, and other factors. When your treatment plan is developed during the initial consultation, a member of our staff will calculate an estimate of the total cost that includes all expenses relating to the Brazilian Butt Lift procedure. We will be happy to answer any questions you may have about the comprehensive variety of payment options accepted at our practice. These options include plastic surgery financing arrangements via Prosper® Healthcare Lending, which offers budget-friendly payment plans to qualified applicants who choose to pay for their Brazilian Butt Lift treatment in convenient monthly installments.
If you have additional questions about buttock augmentation procedures or other advanced treatments available at our practice, we invite you to contact us for more information. We can also assist you with scheduling a consultation to explore your options and determine the best way to meet your aesthetic goals with stunning results.
Want to Learn More?
Want to learn more about BBL and what is a BBL? Head over to our blog page and look at the topics that interest you the most and find out what BBL can do for you.