Have You Ever Wanted Natural-Looking, Longer, and Fuller Eyelashes?
LATISSE® (bimatoprost ophthalmic solution) 0.03% is indicated to treat hypotrichosis of the eyelashes by increasing their growth, including length, thickness, and darkness. You will notice your optimal growth while using LATISSE® after 16 weeks of therapy.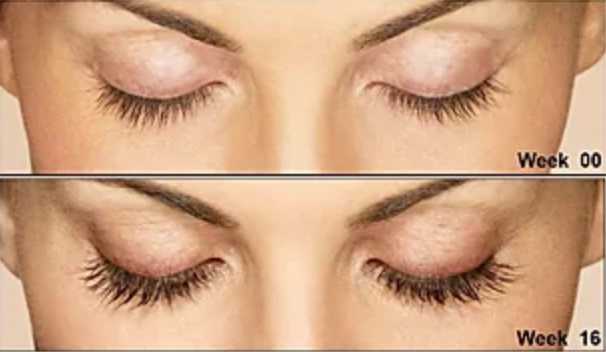 How is LATISSE® Used?
The LATISSE® serum is supplied with multiple small brush applicators. Nightly, a small amount of the serum is painted onto your eye lash line (the upper eyelid margin at the base of your eyelashes) using the provided applicators.  It is a fast and painless technique that becomes part of your nightly routine.
What to Know Before Using LATISSE®
Upon discontinuing the treatment, eyelash growth is expected to return to the pretreatment level.  There is a possibility of disparity between the eyes in length, thickness, pigmentation, number of lashes, and/or direction of eyelash growth.
LATISSE® has been reported to cause pigment changes (darkening) to pigmented tissues of the eye and lashes, and in rare cases, affecting the color of the iris.  The pigmentation is expected to increase as long as LATISSE® is administered, but has been reported to be reversible upon discontinuation in most patients.
To learn more about LATISSE® and to find out if this treatment is right for you, please contact us to schedule a consultation with our board-certified plastic surgeon, Dr. Som Kohanzadeh.