Meet Dr. Som Kohanzadeh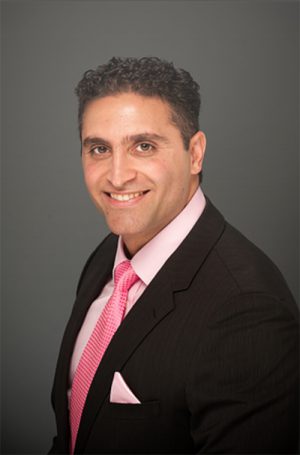 Dr. Som Kohanzadeh is a board-certified plastic and reconstructive surgeon who is extensively trained and experienced in both surgical and non-surgical aesthetic enhancement procedures for the body, face, breasts, and skin—including abdominoplasty, facelift, breast augmentation, non-surgical treatments, and more. He is also skilled with advanced reconstructive treatments that can help restore both function and appearance. Dr. Som's approach to care is rooted in providing genuinely customized treatment that focuses on each individual's unique needs and goals while creating successful results that look natural, not "overdone." He is an attentive listener, and believes that thorough and honest communication combined with compassionate care and the use of advanced treatment techniques are the best ways to provide you with an experience that can meet—and potentially even exceed—your expectations. Beverly Hills plastic surgery physicians is glad to have Dr. Som part of the community, as one of the best in the industry in Beverly Hills.
Dr. Som was raised right here in Southern California. After growing up in Westlake Village, Dr. Som attended the University of California-Los Angeles, graduating with a degree in Cybernetics and Mathematics with honors. He earned his medical degree from UC-San Diego Medical School, during which he conducted a year of research in plastic surgery, focusing on hand reconstruction. During this time, Dr. Som helped provide plastic and reconstructive surgery as part of the Interface Outreach program, which took him to a variety of underserved locations in Mexico.
Dr. Som completed General Surgery Residency training at Cedars Sinai Medical Center here in Los Angeles, followed by a Plastic and Reconstructive Surgery research fellowship performed in collaboration with UC-San Diego. During this period, Dr. Som published many research articles in the fields of plastic surgery, general surgery, trauma surgery, and vascular surgery, in addition to conducting presentations at a variety of national and regional meetings.
After completing his training in General Surgery and becoming certified by the American Board of Surgery, Dr. Som attended the University of Alabama-Birmingham to train in Plastic and Reconstructive Surgery under the renowned Luis Vasconez, MD. Dr. Som received comprehensive training in reconstructive and aesthetic plastic surgery, in addition to gaining extensive expertise in complex hand surgery and microsurgery.
Also board-certified in plastic and reconstructive surgery, along with board certification in advanced wound care, Dr. Som is a firm believer in continuing education and collaboration among surgeons to further the advancement of the field in new and exciting ways. He has worked directly with surgeons from across the globe to study and learn about new techniques, and strives to help bring some of the latest advances to Southern California. Dr. Som has also made presentations on more than 50 projects at the local and international level, including at a meeting of the International Society of Aesthetic and Plastic Surgery held in Santiago, Chile.
With his considered expertise and skills in the field of plastic and reconstructive surgery, Dr. Som offers custom-designed treatment plans that can address a full range of concerns. If you would like to learn more about our plastic surgeon, or if you are ready to schedule a consultation with Dr. Som to talk about your goals, please contact us today.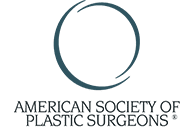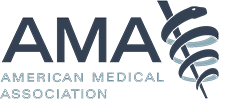 "He is absolutely the most wonderful and compassionate doctor I have ever been to."
Education and Training
UAB Plastic and Reconstructive Surgery Fellowship
Cedars Sinai General Surgery Residency
UCSD Medical School
UCLA Bachelors of Science in Cybernetics Physiologic Science, with a Minor in Mathematics
Board Certifications
American Board of Surgery (ABS)
American Board of Plastic Surgery (ABPS)
Fellow of the American College of Surgeons (FACS)
Fellow of the American College of Clinical Wound Specialists (FACCWS)
Directorship and Leadership Positions
Director of Plastic Surgery, Sherman Oaks Hospital, Sherman Oaks, CA
Director of Plastic Surgery, Encino Hospital, Encino, CA
Director of the Center for Reconstruction and Wound Healing, Sherman Oaks Hospital, Sherman Oaks, CA
Cofounder of Wound Institutes of America
Attending Physician –Cedars Sinai Medical Center, Encino Hospital, Sherman Oaks Hospital, Centinela Hospital, and Kindred Hospital
Associations
American Society of Plastic Surgeons (ASPS)
California Society of Plastic Surgery (CSPS)
American Medical Association (AMA)
California Medical Association (CMA)
Los Angeles County Medical Association (LACMA)
American College of Surgeons (ACS)
Southern California Chapter of American College of Surgeons (Socal ACS)
American Society for Surgery of the Hand (ASSH)
Wound Healing Society (WHS)
American College of Clinical Wound Specialists (ACCWS)