USA, April 30, 2021 – Dr. Som Kohanzadeh is a board-certified plastic and reconstructive surgeon in Beverly Hills, CA, who is extensively trained in surgical and non-surgical aesthetic procedures for the face, body, breasts, and skin. Dr. Som is expanding his office space and his team with overwhelming patient demand. To celebrate the new office expansion, Dr. Som would like to welcome anyone to stop by and receive a $250 credit for any procedure for the rest of 2021 when mentioning this article.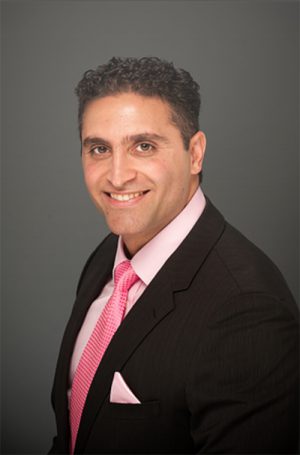 Raised in Southern California, Dr. Som attended UCLA and graduated with a degree in Cybernetics and Mathematics with honors. He later earned his medical degree from UCSD Medical School, during which he started conducting a year's work of research in plastic surgery, focusing on hand reconstruction. Later in that year, Dr. Som entered an Interface Outreach program where it led him to provide plastic and reconstructive surgery to various underserved locations in Mexico. 
At Cedars Sinai Medical Center in Los Angeles, Dr. Som completed his General Surgery Residency training which made him certified by the American Board of Surgery. He followed by attending the University of Alabama-Birmingham to train in Plastic and Reconstructive Surgery under industry-renowned Luis Vasconez, MD. 
Dr. Som has worked directly with top surgeons worldwide to study, train, and learn about new techniques and strive as a community to bring the latest advances to California. Dr. Som has also made more than 50 project presentations at the local and international scale, including a meeting of the International Society of Aesthetic and Plastic Surgery hosted in Santiago, Chile. He has also pioneered a reconstructive surgery that allows a better treatment plan for Pilonidal Disease. This includes education, better healing and allows surgeons worldwide with a better treatment for the pilonidal cyst.
Expanding Environment
With new trends and overwhelming demand, it was an obvious choice Dr. Som and partners made when looking into expanding office space that would house a new med spa, patient waiting area, surgery center, wound center, and new hyperbaric rooms. The office, now located at 250 N Robertson Blvd Ste 106 Beverly Hills, CA 90211, will house all patients and staff to full potential and provide a new environment for both patients and staff to strive. "I'm excited to expand our footprint and extend our services to the residents of Beverly Hills and across Los Angeles. We have an amazing team of doctors, nurses, and staff members ready for this new beginning. Due to the expansion, not only are we expecting new patients, but we are also opening new staff positions available for people who want to join the team and kick-ass!" says Dr. Som. Beverly Hills plastic surgery community is glad to see a member moving to new heights and welcomes the pleasant news.
Signature Techniques of Plastic Surgery
Dr. Som Plastic Surgery offers a wide range of surgical procedures, including breast augmentation, liposuction, tummy tucks, face/neck lifts, brow lift, eyelid surgery, implants, earlobe repair, rhinoplasty, and more. Dr. Som's skills and clinical judgment are valued by the community and thus enhance the quality of patient care.
Many people believe the only technique to change is plastic surgery but are misled because some non-surgical procedures and treatments are also very effective depending on what a patient desires. Non-surgical methods include using Botox, Juvederm, Voluma, Juvederm Volbella, Latisse, Skinpen Micro-needling, PRP Facial Rejuvenation, Thermirf, Cynosure FlexSure, and Cynosure Tempsure to name some. 
Many people think plastic surgery centers only deal with serious surgeries, but that is far from the case. Dr. Som's office helps clients with Cosmetic, reconstructive, and non-surgical techniques. He also has complete rejuvenation methods such as IV therapy and oxygen therapy. Depending on what someone is looking for, Dr. Som offers custom-designed treatment plans to address any concern.
Advice for Medical Students
Dr. Som always inspires his team and the people he touches to never give up on their passions. "To succeed in a career like this, you have to have a strong work ethic and be humble for many years when you're starting. Even having a doctorate, you will still be a student learning every day until you build your craft and your own surgical methods. I say, always have peers that motivate you and inspire your confidence in your career, and you will succeed," says Dr. Som. 
---
Dr. Som Plastic Surgery
Dr. Som Kohanzadeh MD  is a Board Certified surgeon specializing in a full range of plastic surgical and non-surgical cosmetic enhancement procedures and reconstructive treatments. If you're interested in learning more you are more than welcome to visit their website at Drsom.com or call (310) 975-9017 for a consult.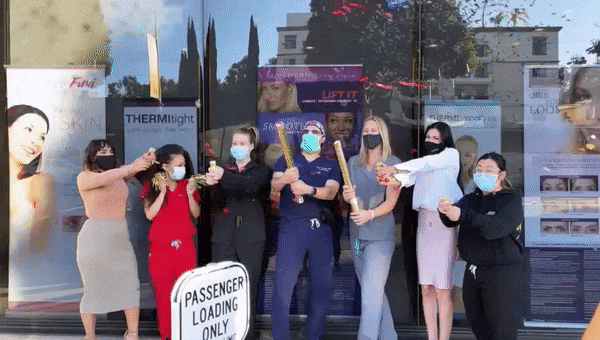 ---
Contact:
Dr. Som Kohanzadeh, MD – Dr. Som Plastic Surgery
Address: 250 N Robertson Blvd Suite 106, Beverly Hills, CA 90211
Phone: (310) 975-9017
Email: doctorsom@gmail.com
Website: https://drsom.com/