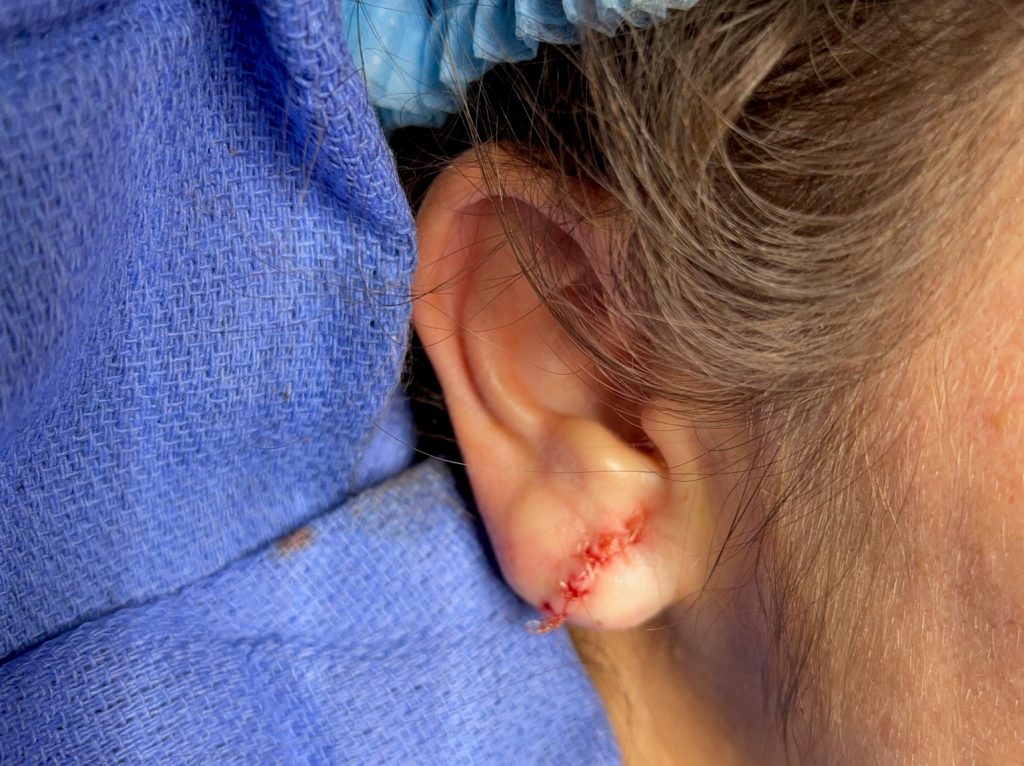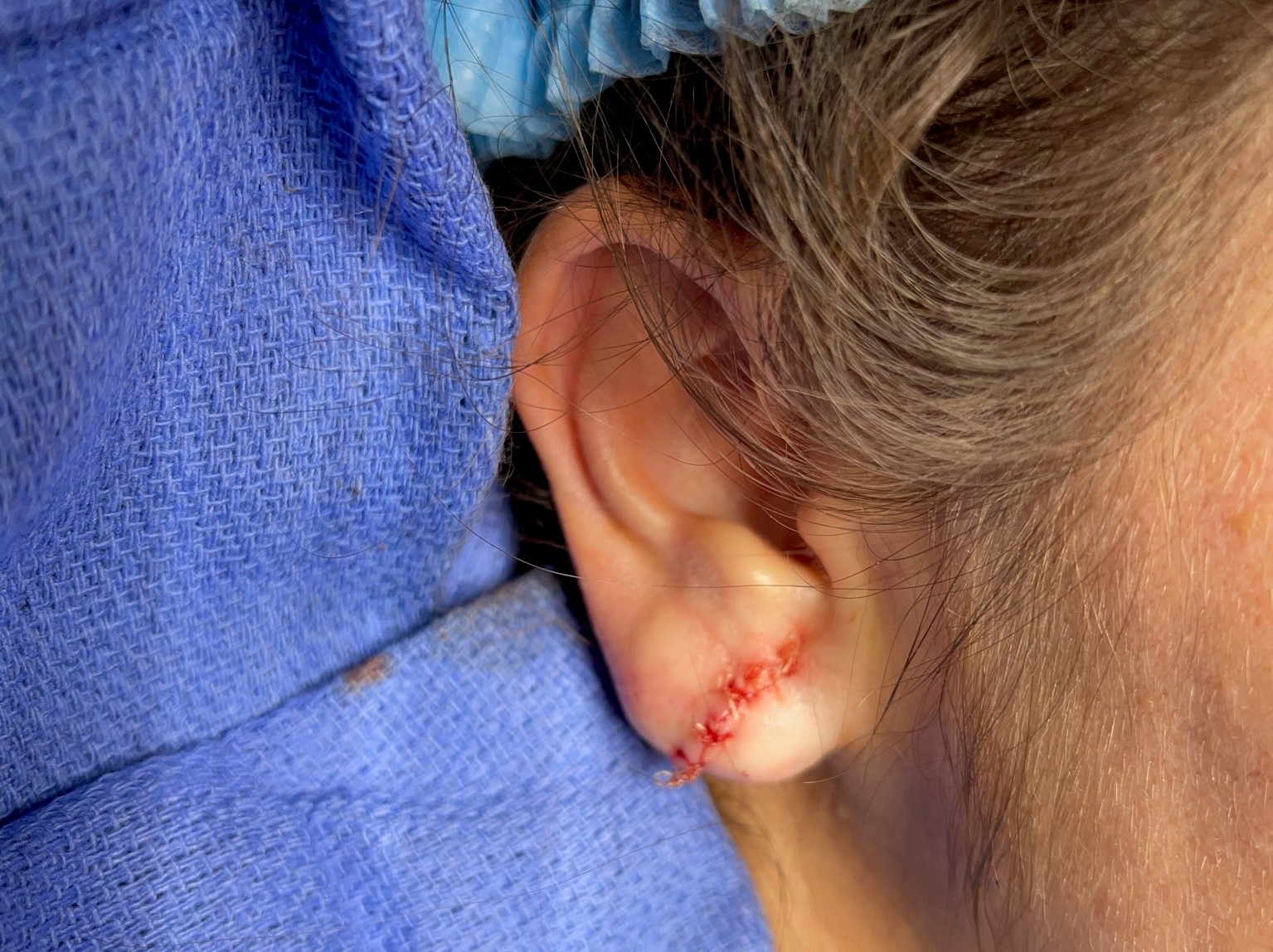 Earlobe Repair surgery is one of signature procedures performed by Dr. Som Plastic Surgery in Beverly Hills. Earlobe reconstruction procedure provides an effective way to improve your look after torn, stretched, and sudden accidental damage that needs repair. You do not need to live in Beverly Hills to enjoy the benefits of earlobe repair. Earlobe repair specialists of Beverly Hills are ready to fix your appearance and get your ear its youthful appearance. On this page, you will find what earlobe repair Beverly Hills can do for you. From options, cost, procedure type, and more.
What is Earlobe Repair?
A Beverly Hills Earlobe reconstruction is a simple in-office procedure for repairing and re-shaping the earlobe.The procedure is performed for both men and women and both parties have many of the same issues when it comes to getting the procedure such as stretched ear lobe from ear piercing or accidentally torn due to tug. Another common reason to get earlobe repair is to reduce the size of the ear by trimming the earlobe and bringing the two halves together.
Benefits of Earlobe Repair in Beverly Hills:
Fix Torn Earlobes
Fix Stretched Earlobes
Ear Size Reduction
How is an earlobe repair performed?
Earlobe repair is a relatively easy and fast procedure that usually takes less than 30 minutes to complete. The surgeon will make an incision in the area of concern and stitch the two open sides together to heal. After pain meds wear off, you might feel a slight pain for a couple of days and you should be on your way to a repaired earlobe. Your earlobe takes anywhere from 1-2 months to heal and it's noted not to pierce your ears in the first 2 months of repair. You will receive a topical antibiotic cream that you should apply to the wounded area twice daily.
The Cost of Earlobe Repair in Beverly Hills
The cost of Earlobe Repair in Beverly Hills can range from $2,000 to $3,000 on average depending on the type of repair on the ear. In some given cases, insurance may cover the earlobe repair and no out of pocket fees are necessary. 
The typical payment can be broken down to fees below:
Surgeon's fee
Operational facility fee
Medication expenses
Anesthesia cost
Staff fee
Lab tests fee
Beverly Hills Earlobe Doctor
To get an expert in the field of earlobe surgery in Beverly Hills, then you should visit Dr. Som Plastic Surgery. Dr. Som has helped hundreds with earlobe surgery and is an expert in the field. If you're interested in earlobe surgery with a Beverly Hills earlobe surgeon, then contact Dr. Som to request a consultation.