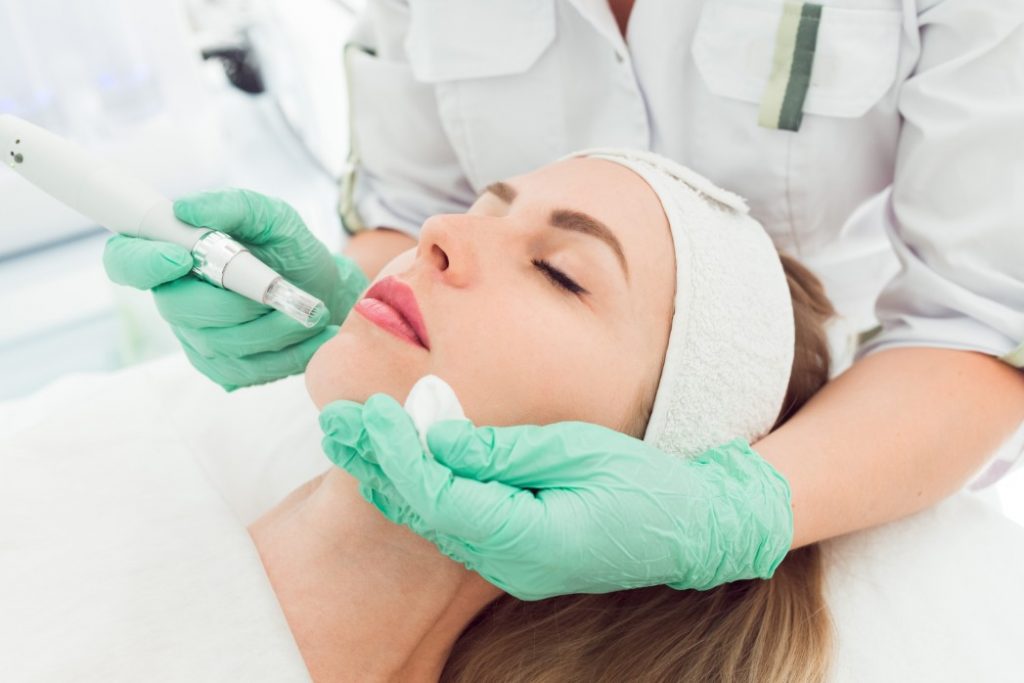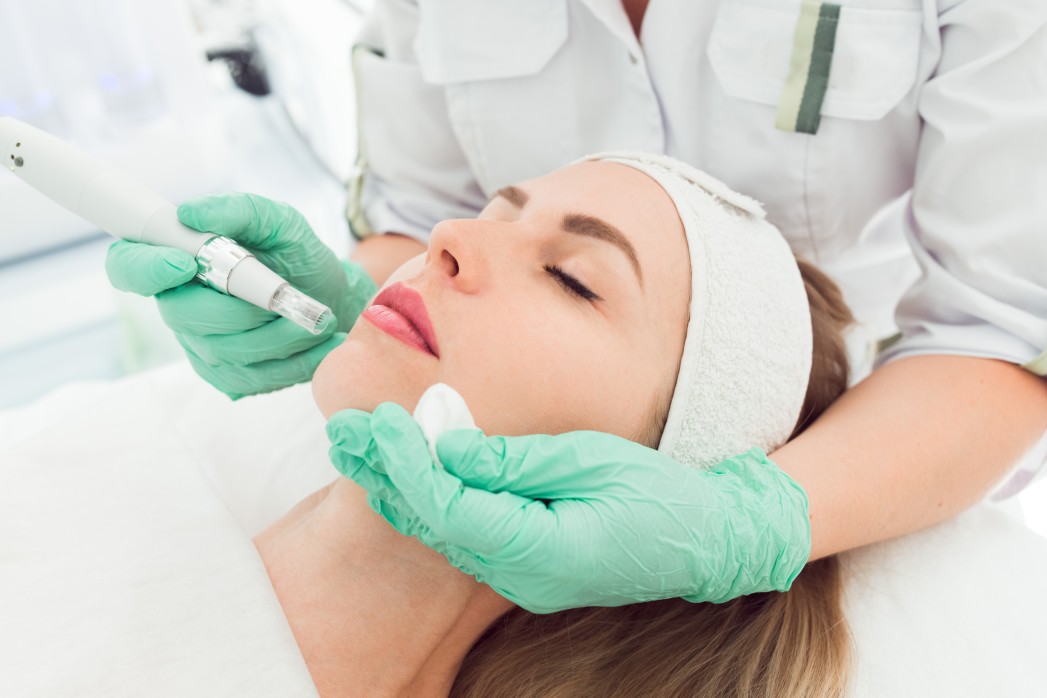 What is Microneedling?
Microneedling is a simple and non-invasive procedure that uses tiny needles to penetrate the skin and create micro-wounds for the body to develop and stimulate collagen and elastin.
Microneedling treatment is a great and simple way to allow the body to naturally heal and allow the body to get rid of any skin deformities. Collagen helps the body add volume to the skin and elastin helps the skin generate tissue and proteins needed to rebuild the skin. Usually, there is a lot of blood flow in the area of a wound to heal, in this case, micro-needling creates tiny wounds for the body to send aid and repair to its original state and better than the current deformities that are formed. These deformities can include wrinkles, scarring, acne, and stretch marks.
If your in Los Angeles and you are currently looking for treatment from a local spa, consider Dr. Som Plastic Surgery for your microneedling needs. Dr. Som and his team have helped patients get their desired skin back throughout the years and are ready to help with your skin deformity or rejuvenate your current skin for protection against future issues.
Benefits of Microneedling
Microneedling has many benefits for the skin and rejuvenating dead skin cells to reveal a more beautiful you. A 2018 Microneedling study showed people how safe and effective microneedling can be with improvements on the skin from people who suffer from wrinkles or scars.
The benefits of microneedling includes:
Reduce Scar Marks
Reduce Wrinkles
Reduce Sun Damage
Safe on all skin types
Non-invasive and Little Discomfort
Improve Skin area
Shrink Pores
Prevent Signs of Aging
Micro-needling Treatment by Dr. Som in Los Angeles
How Much Does a Microneedling Facial Cost in Los Angeles, CA?
The cost of microneedling depends on the area of treatment. Treatment for microneedling is usually done for the face but people also go forward with treatment on the chest, back and neck areas. Treatment for microneedling is anywhere from $400 to $800 depending on the area in Los Angeles. 
How Do I Prepare for Microneedling?
Microneedling is a very simple procedure, but just like any treatment, it requires you to be prepared so you see the best results.
24 hours before treatment, you should follow the guidelines below:
No smoking
Avoid food that causes skin irritation
Avoid sun exposure
No makeup
When Will I See Results From Microneedling?
Based on the microneedling treatment you receive, you should see results anywhere from 1-4 weeks and skin redness to disappear in a matter of days. During this time, it's best to keep the skin as healthy as possible and that means avoiding sun exposure and avoiding sensitive products on the skin. During this time you will be suggested to use anti-bacterial cream to avoid any bacteria over the skin.
Where Can You Get Treatment in Los Angeles For Microneedling?
Treatment for Microneedling can be found in a lot of surgical clinics and medspas. It's best to visit a board-certified plastic surgery clinic for the safest and best results for treatment. If you're in the Los Angeles area and like to learn more about receiving a microneedling treatment, please visit drsom.com or call 310-919-4179.